Stainless steel pipe fittings are one kind of pipe fittings. They are made of stainless steel, so they are called stainless steel pipe fittings. They include: stainless steel
carbon steel elbows
,
stainless steel tees
, stainless steel crosses,
stainless steel reducers
,stainless steel caps, etc., according to the coupling method. It is divided into four types: socket type stainless steel pipe fittings, threaded stainless steel pipe fittings, flanged stainless steel pipe fittings and welded stainless steel pipe fittings. The stainless steel elbow is used for the turning of the pipe; the flange is used to connect the pipe to the pipe, the pipe is connected to the pipe end, the stainless steel tee is used for the collection of the three pipes; the stainless steel pipe is used for the collection of the four pipes. Place; stainless steel reducer for the connection of two pipes of different pipe diameters.
Stainless steel joints have been widely used in various fields of national economy construction such as pharmaceutical, food, beer, drinking water, bioengineering, chemical engineering, air purification, aviation, nuclear industry, etc., and have had a major impact on the production and life of the people.
Stainless steel pipe fittings materials are recognized as healthy materials and are widely used in food processing conveyors, including the pharmaceutical industry, beverages, brewing, etc. The stainless steel pipe material has superior performance and effectively reduces the transportation cost. It will not scale during the long-term transportation process, and the inner wall is smooth and clean, and the transportation energy consumption is low. It is the water pipe material with the lowest transportation cost so far. In addition, it is also used in medicine, such as various human steel brackets, steel nails in human bodies, artificial bones, artificial teeth, etc. Stainless steel pipe fitting materials are almost the only healthy materials that can be implanted into the human body.
Bends thickness of each individual bend must not be less than those mentioned under the "item description" in the Purchase Order. There will be no thickness tolerance below zero (0%) where the Bend Thickness is explicitly mentioned in the Purchase Order as a "Minimum". Thus the Base Pipe or Mother Pipe shall be of an appropriate higher thickness. The thickness of the bends shall be measured by ultrasonic, especially the outer part of the torus. These should not reveal any abnormal thinning of the wall.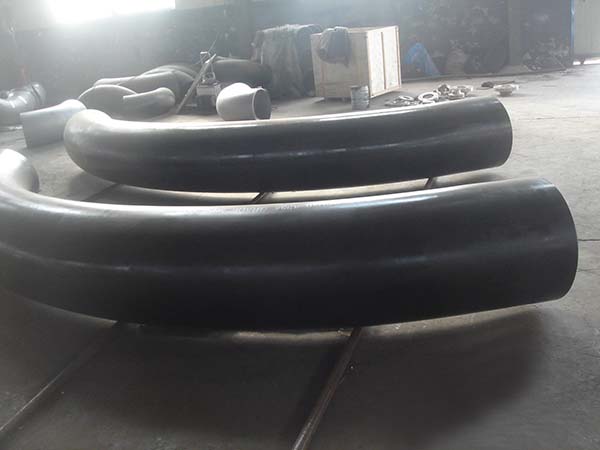 All correspondence and documentation, including those for Quality Assurance and Quality Control including all Mill Test Certificates for Raw Material, All Raw Material Inspection Tests (Chemical composition analysis reports, Tensile and bend test etc), Shop Inspection Reports (includes RT, UT and Hydrotest results) for each pipe, Coating raw material certificates and thickness and to be shipped along the pipeline shall be in English. The mill certificates of pipes, the chemical composition of heat and/or product, the mechanical properties of the product, shall be provided to the Buyer. The Seller will also submit following inspection and test certificates along with the supply of Bends.