HEBEI LONGRUN PIPELINE GROUP CO.,LTD main products are
butt weld fittings,
Buttweld fittings comprises of long radius elbow, concentric reducer, eccentric reducers and Tees.They are an important part of industrial piping system to change direction, branch off or to mechanically join equipment to the system. Buttweld fittings are sold in nominal pipe sizes with specified pipe schedule. BW fitting's dimensions and tolerances are defined as per ASME standard B16.9.
Butt Weld fittings are also called Welded Pipe fittings. These welded fittings in carbon steel and stainless steel offer many advantages compared to threaded and socketweld fittings. The later are only available up to 4-inch nominal size whereas butt weld fittings are available in sizes from ½" to 72". Some of the benefits of Buttweld fittings are;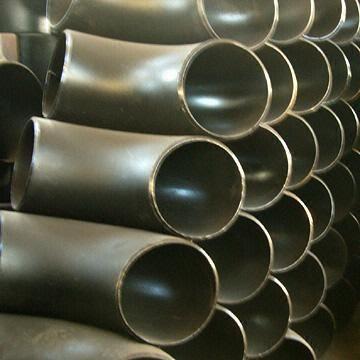 Types of Butt Weld Pipe Fittings
Welded pipe fittings in carbon steel and stainless steel are the joining components that make possible the assembly of valves, pipes and equipment onto the piping system. Welded fittings compliment pipe flanges in any piping system and allows;
Change direction of flow in a piping system
Connect or joint pipes and equipment
Provide branches, access and takeoffs for auxiliary equipment
A common example using welded pipe fitting is a pipe reduced by concentric reducer, welded to a weld neck flange and connected to an equipment. Figure below represent complete collection of butt welded pipe fitting.
HEBEI LONGRUNPIPELINE GROUP CO.,LTD
Email:sales00@lrpipefitting.com