Pipe Tees
include Carbon steel pipe tee, Alloy steel pipe tee, equal tee, reducing tee, barred tee
A234 WPB pipe tee manufacturer, A420 WPL6 pipe tee, A234 WP11 pipe tee, A234 WP5 pipe tee, Seamless pipe tee, Large diameter pipe tee, Buttweld pipe tee manufacturer, 100% X-ray welded pipe tee .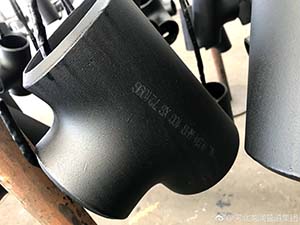 * Smart Joint large Electrofusion couplers, saddle branches up to1600mm are super advantaged products.The quality has
been verified in many large water projects.
* Regular size from 20mm to 400mm for gas market,smart joint realised automatic production which will guarantee higher
quality, high effciency, more competitive in the market for the future.