Alloy Steel contains substantial quantities of elements other than carbon such as nickel, chromium, silicon, manganese, tungsten, molybdenum, vanadium and limited amounts of other commonly accepted elements such as manganese, sulfur, silicon, and phosphorous. Alloy steel is a type of steel that has presence of certain other elements apart from iron and carbon. Commonly added elements in alloy steel are manganese, silicon, boron, chromium, vanadium and nickel. The quantity of these metals in alloy steel is primarily dependent upon the use of such steel. Normally alloy steel is made to get desired physical characteristics in the steel.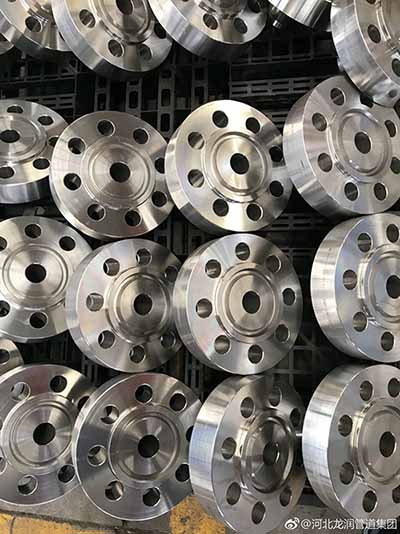 Alloy steels are divided into low alloy steels and high alloy steels. When the percentage of added elements goes past 8 (in terms of weight), the steel is referred to as high alloy steel. In cases where added elements remain below 8% by weight of the steel, it is a low alloy steel. Low alloy steels are more common in the industry. In general, addition of one or more of such elements to steel makes it harder and more durable. Such steel is also resistant to corrosion and tougher than normal steel. To alter the properties of steel, it needs heat treatment when elements are added to it.
To keep the alloy steel weldable, carbon content needs to be reduced. As such carbon content is lowered down to 0.1% to 0.3% and alloying elements are also decreased in proportion. These alloys of steel are known as high strength, low alloy steels. You would be surprised to know that stainless steel is also an alloy steel with a minimum of 10% of chromium by weight.
If you have any requirement about
Alloy steel Pipe Fittings & Flange
, Pls dont hesitate to contact with us. Hebei LongRun Pipeline Group Co.,ltd. sales00@lrpipefitting.com